Hello everyone!
Sooo.... Remember that time we said we had a giveaway, and then that never actually happened?
Well forgive us, the odds have definitely not been in our favor this past week.
Somewhere in between our camera breaking (RIP little guy), 4th of July, and some visiting family, blogging has been thrown on the back burner.
But today, we are here with that giveaway we promised. Better late than never right?
A little while ago, the awesome people over at
Cents of Style
so kindly sent us some really cute necklaces!
Cents of Style
is an online boutique that specializes in selling the latest fashions in jewelry, handbags, shoes, and accessories.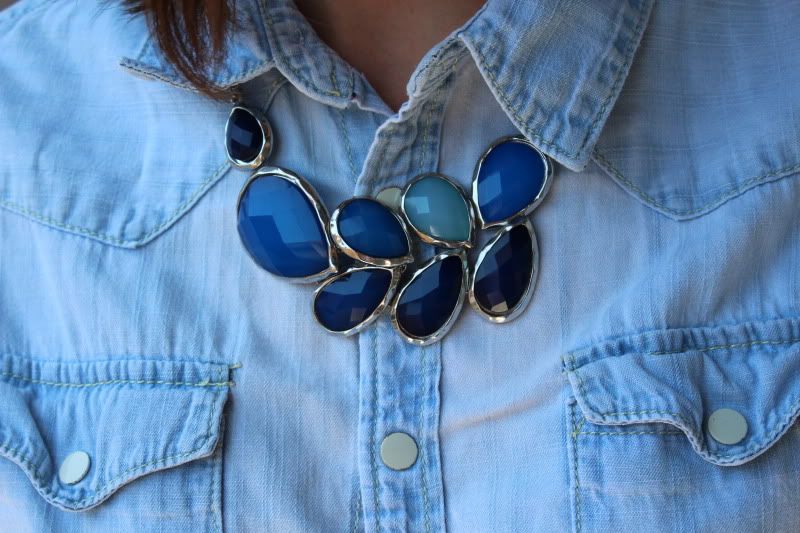 (Sorry about the lack of decent pictures, and the excess of chambray)
Really who doesn't love a good statement necklace? We've seriously been wearing these bad boys with everything lately. But we always get compliments when we're wearing them, so why should we ever take them off? The best part about these were that they were both under $15 (they also came with earrings, not shown in the pictures). In fact, everything on
Cents of Style
is incredibly affordable. We were even blown away by the quality. Pretty great for the price! Oh, and guess what? Shipping is
always
free!
So let's get down to the nitty gritty.
Cents of Style is offering one lucky winner $20 to their shop!
What could you buy with your prize money... oh, we don't know. How about all these cute thangs?
So here's how you win:
2. Be a follower of Awkward Girls
(Leave one comment for doing both)
For Extra Entries:
+Blog, tweet, or Facebook about this giveaway (Leave a link if you can!)
(Leave a separate comment for each!)
ALSO get 10% off any purchase from
Cents of Style
(good until July 31st)
by using the code
AWKWARD101
This giveaway will be open until Sunday, July 15th at 11:59 PM MST.
Good Luck!
xoxo