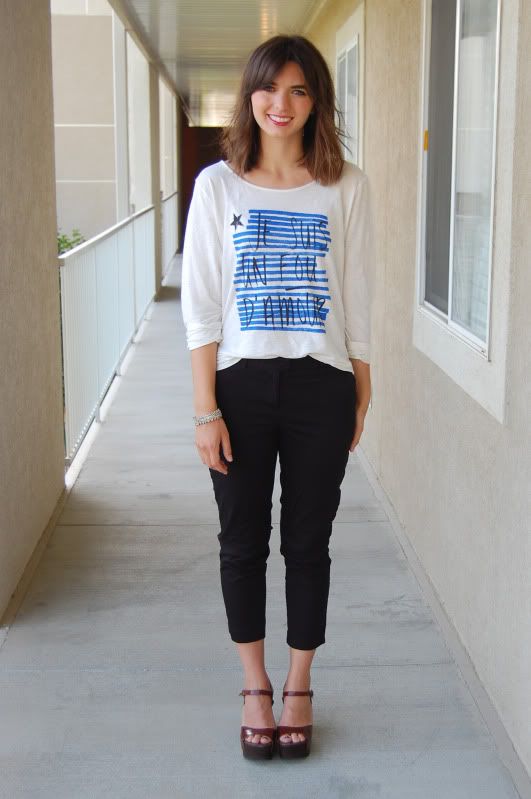 top: jcrew, pants: f21, shoes: jeffery campbell, bracelet: thrifted
Thanks so much for all of your guys' sweet comments about our bloggiversary!
We really love this little blog, and we're glad some of you guys do, too!
Anyways, things are getting pretty hot around these parts (if you know what we mean).
Water parks, outdoor concerts, and pie milk shakes-- oh my!
Which is really code for: attempting to get tan, dancing like were insane, and getting fat.
This summer is going to be off the chain.
What are your guys' summer plans?
xoxo
p.s. 10 points to whoever can guess the origins of our post title.