Hey guys, guess what?
Today, our blog turns one year old!
To celebrate, we put our best party dresses on and took pics...
(Because really, what are you supposed to do to celebrate blog birthdays?)
Turns out, our blog's birthday landed on the windiest day of the year. Then it got all Flock of Seagulls up in here.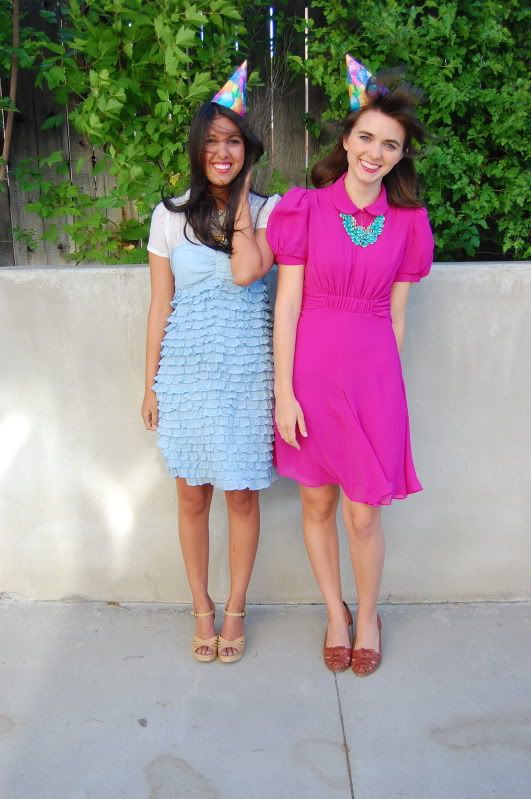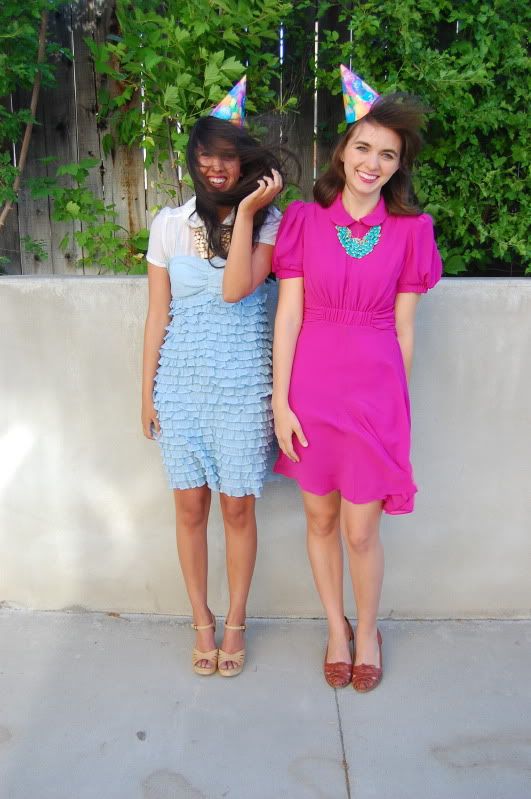 on lauren: dress: jcrew, top: uo (maddie's), necklace: hm, shoes: uo
on madison: dress: karl lagerfeld for macy's, necklace: hm, shoes: seychelles via ross
photo creds: che-che kel-kel photography
Cute, right?
Well we just wanted to thank all of you guys for sticking it out with us for a whole year!
We really couldn't have done it without all you lovely readers, and your sweet comments and hot faces.
This past year has been filled with new experiences and lasting friendships, all because of blogging, and we can't wait to see what the next year brings!
Love you!
xoxo