top: jcrew, jeans: ross, shoes: seychelles, scarf: thrifted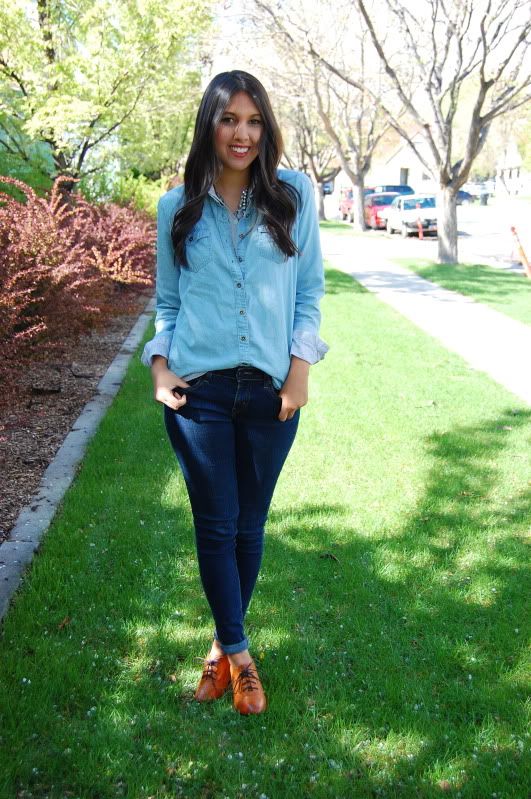 shirts/shoes: f21, jeans: levi's, necklace: ae
Have you guys ever felt like you're in a style rut? Like you go through periods of time when you never really know what to wear anymore?
That's how we've been feeling lately. We like to blame finals for frying our brains.
When that happens, we always go back to our button downs. ALWAYS.
Maybe we even wear two at a time for added effect.
What's your style go to? We need some style rut inspiration.
Also, these pictures were taken by our sweet photographer friend,
Lizzy
. She even captured some nice pics of us, since we're always in short supply of pictures of us together. Whenever we take pics together, they end up looking like engagement pictures. But what can you do?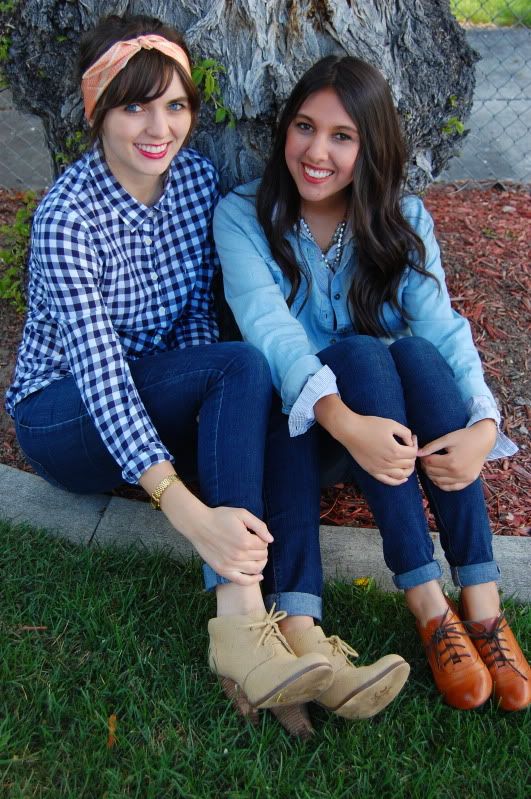 See what we mean? Engagements.
PS. Sorry for our lack of blogging lately. Madison is in Wiscahhhhnson. We'll be back in action soon enough though.
xoxo