sweater/top: anthro, jeans: citizens of humanity, shoes: dsw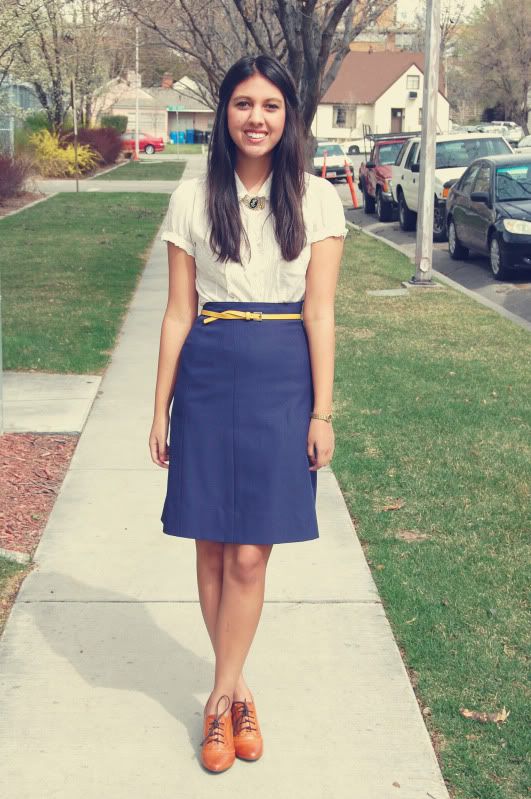 top: ae, skirt: vintage, shoes: f21, belt: target, brooch: thrifted
You never really have much to blog about -slash- are physically incapable of writing a comprehensive blog post at 2 in the morning. Unfortunately, this is what our crazy busy schedules have been doing to us.
Instead, we invite you to listen to this song. Because that is what we're doing right now:
Good night. Or good morning.
xoxo