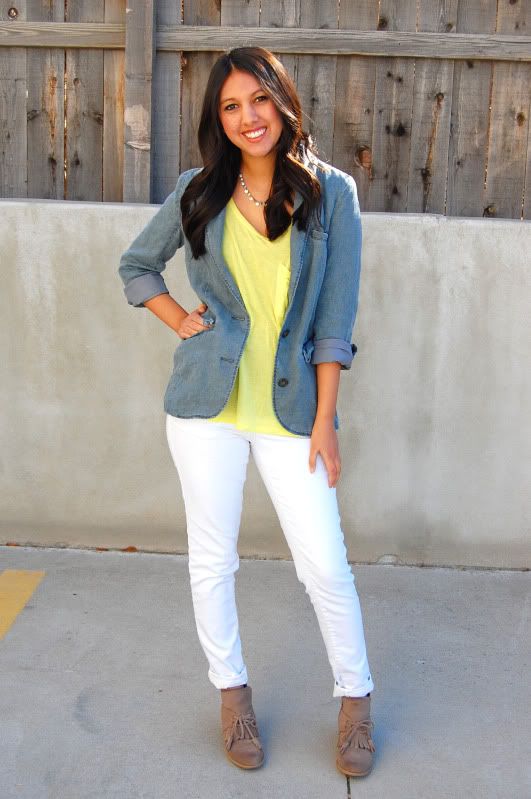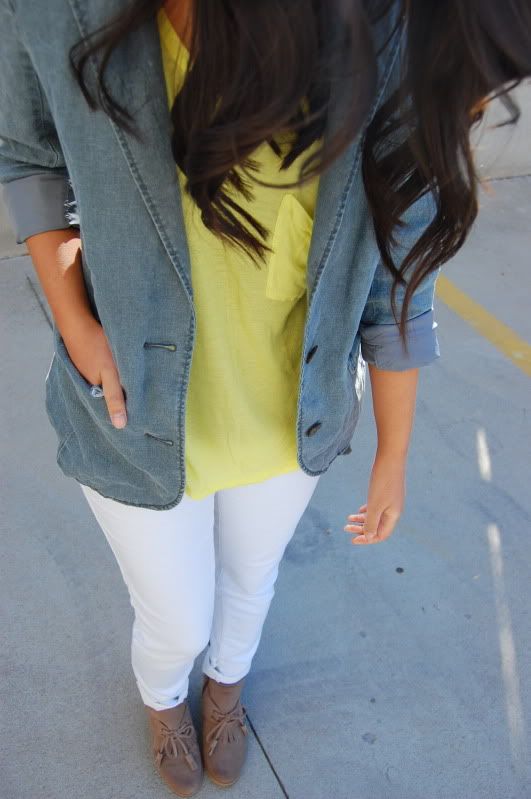 blazer: a&f, tee: madewell, jeans: nordstrom, shoes: bc footwear via soel
top: f21, pants: levi's, scarf/necklace: nordstrom rack, shoes: sperry's via nordstrom rack

Remember that time when we said we would post about our sponsors for the BYU Blogger meet up? Well just cause we like to keep the suspense rolling (and the fact that we're still working out tiny little details), we figured we'd just give you an outfit post instead.
We've realized we're forcing Spring on everyone around here.
So what if we wear white pants and floral headscarves in February? It's not wrong.
What are you doing to prep for your spring wardrobe?
xoxo