Just kidding.. Everyone's a winner here!
We wanted to thank everyone who participated in the Jean Shirt Challenge! We got so much inspiration, we'll probably just have to wear our jean shirts every day.
(Which really means one more day per week than we usually do)
Check out all the goods:
We love pairing the jean shirt with black. Such a classic, sleek mix of colors. Like how
B
and
Katie
styled it.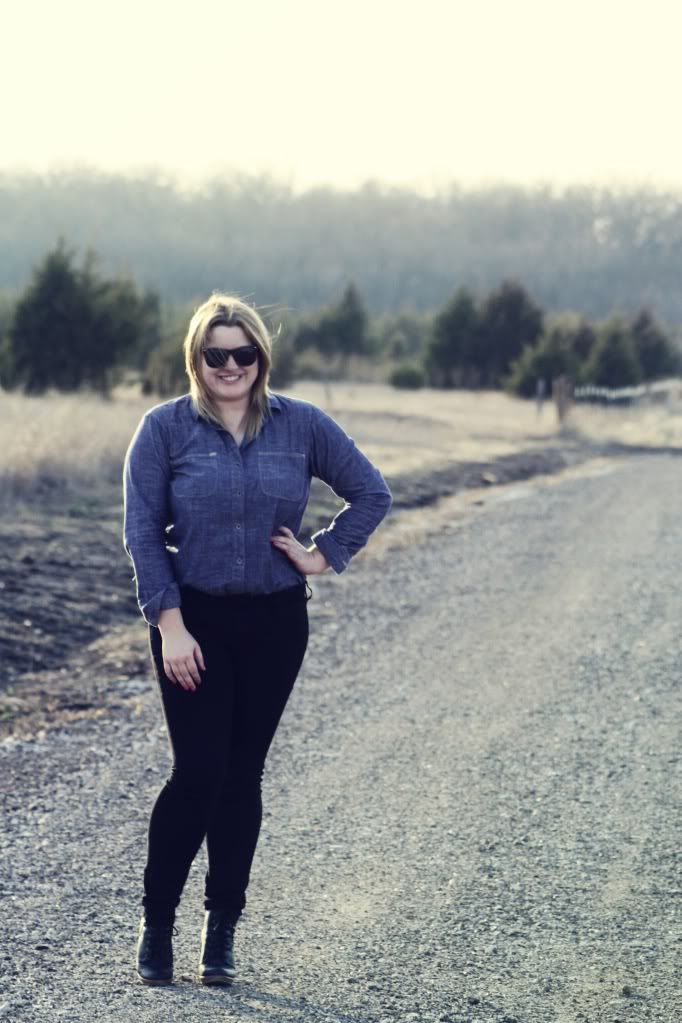 Also, for some reason we couldn't grab the pics, but check out the
Style File
's effortlessly cute look with the jean shirt styled with black leggings and flats!
Somehow jean shirts and stripes were just made for each other.
Sherri
,
Sharon
, and
Gaby's
looks are proof of that.
(sidenote: This was Gaby's very first outfit post. We've never felt so honored.)
We wish we could see more of
Chelsea
's outfit here, but she sure looks good in that jean shirt!
And she has mermaid hair.
And then who doesn't love a good pop of color with their chambray?
Charity
(who's blog is quickly becoming one of our faves) disproves the theory that leopard print can't be classy. We love it paired with the denim shirt and tribal necklace.
As much as we love the classic long sleeve denim shirt, check out these short sleeved alternatives worn by
S (Pretty Life Anonymus)
and
Isla
.
Suz and Viv
are twins who are new to the blogging scene. They are gorgeous, they totally rock the Zoey D. bangs, and have some seriously awesome style. Which is cool if you're into the whole "Hey look at us, we're cute twins!" sort of thing. (Which you know we are. MK+A much?)
Thanks again for linking up with us ladies! Be on the lookout for another challenge coming up soon!
xoxo