top: thrifted, sweater: nordstrom, pants: levi's, watch: relic, shoes: dsw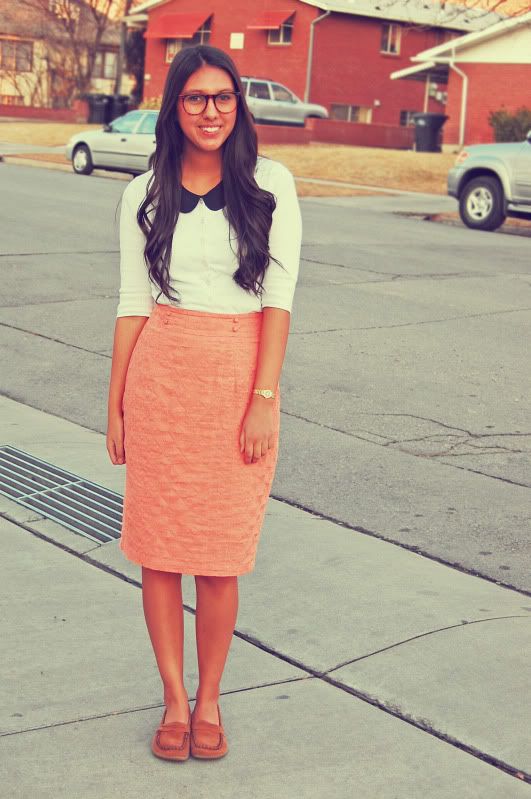 collared shirt: uo, sweater: nordstrom, skirt: anthro, shoes: journey's, watch: seiko, glasses: f21
There's never really anything that happy or exciting to talk about on Mondays.
Except that this is what we wore. And we're loving the fact that the snow has stayed away long enough to let us go a few days without big jackets.
And the days are getting longer.
And we're still smiling.
xoxo