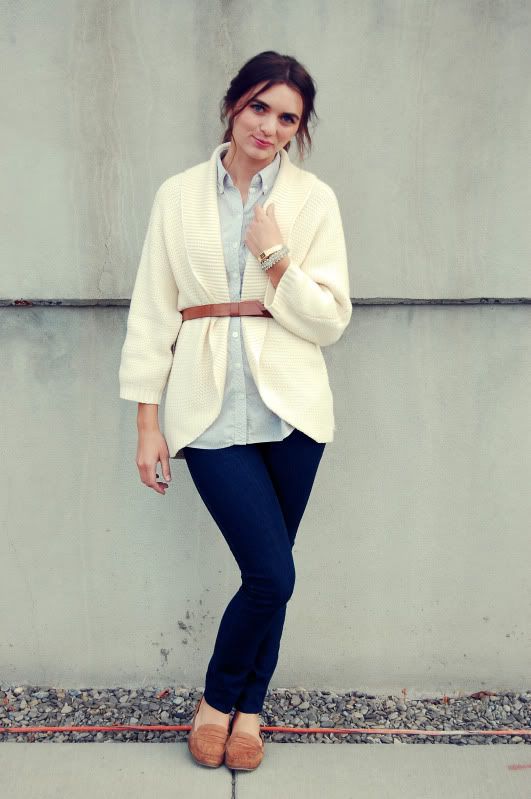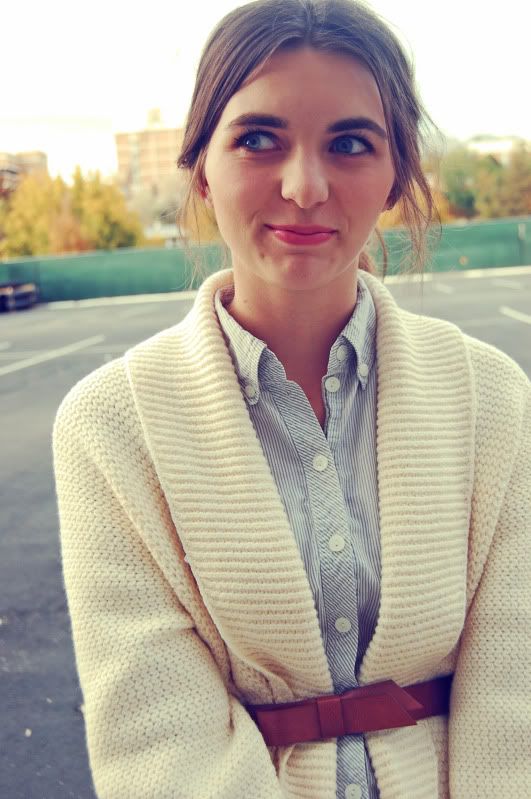 top/belt: f21, sweater: gap, jeans: ross, shoes: dsw, watch: seiko, bracelet: thrifted
sweater: worthington, shirt/shoes/earrings: f21, jeans: levi's
Well we wore the same shirt again today. (Remember that
shirt
?)
This has happened on many-a occasion.
We guess true friendship means walking out of our rooms in the morning wearing the same outfit, right?
We always have those encounters with each other where we make jokes about wearing the same thing and then there's that long awkward pause while we wait for the other to say they'll change.
You know how that is.
Fortunately, we can layer with sweaters now so it totally makes it ok.
Or maybe we just like dressing like twins.
Speaking of twins, have you seen
this
blog?
How we just found out about it, we have no idea. Especially considering it might have been made exclusively for us.
(If you're new to the blog, you'll learn quickly that we have a more than slight obsession with them)
so freakin fabulous it's insane.
Once again, don't forget to check out our guest post over
here
!
xoxo