top: lolabella boutique, scarf: anthro, dress (worn as a skirt): nordtrom, belt: thrifted, shoes: nine & co.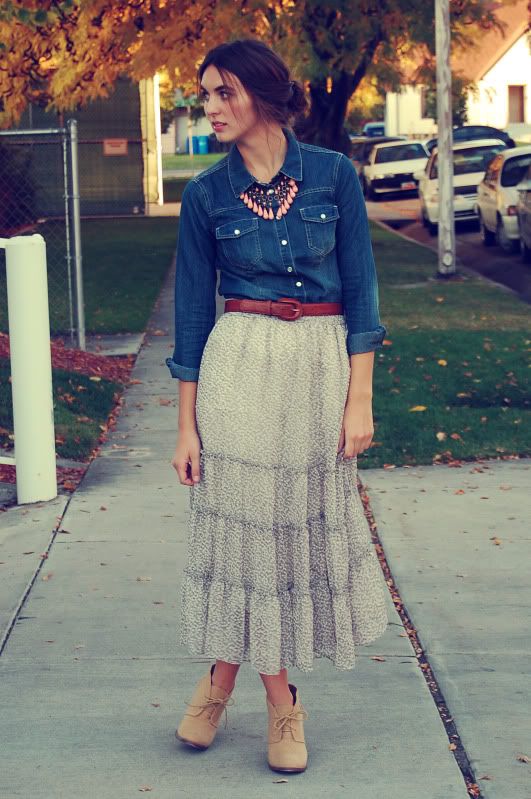 top/dress (worn as skirt): f21, necklace: nordstrom, belt: thrifted, shoes: seychelles
After a really awesome summer, we almost forgot how pretty fall can be in Provo. We mean, look at those leaves! We think they've subconsciously been inspiring our outfits too.
Also, since you guys are so creative, we are calling upon you for a special mission!
WE NEED HALLOWEEN COSTUME IDEAS!
Usually, we're pretty on top of thing when it comes to putting together costumes.
Narwhal and Unicorn?
90's Grunge?
We don't know what's wrong with us this year. It's like we've lost our touch.
So you guys need to give us ideas. We're running out of time, people!
Also, we want to give a huge shoutout to Rachel from
365 Days Till
who's adorable and said nice things about us on her blog. She's one of our sponsors and we were lucky enough to meet her in real life. Check out her cute blog.
xoxo