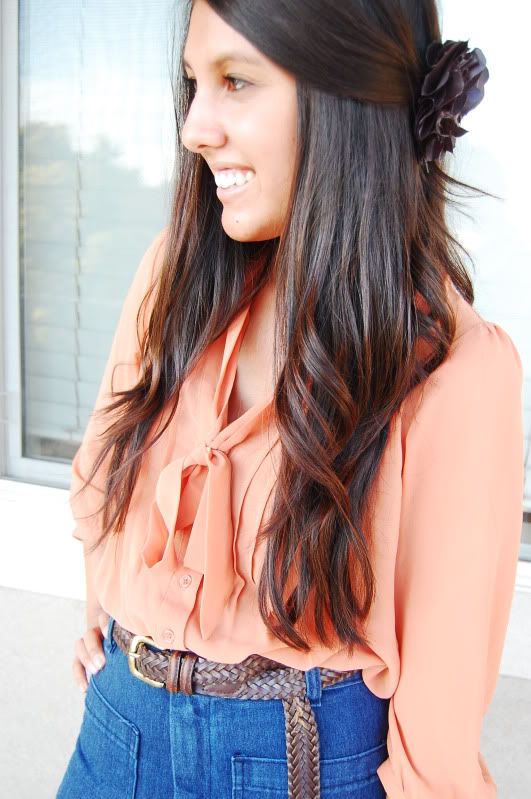 top/flower: f21, belt: thrifted, pants: uo
collared shirt: f21, sweater: target, jeans: ae,
glasses: uo, watch: seiko, bracelet: thrifted, shoes: seychelles
-------------------------------------------------------------------------------------
What a pretty day it was today!
While on campus, we found a spot on the grass to park our keisters.
We listened to music, enjoyed the nice cool breeze, and watched the passerby's.
It was so satisfying that there's a high possibility that we... forgot?...to go to class... whoopsies.
(disclaimer: we take education very seriously and this is a very rare occurrence. mom)
But college is stressful sometimes okay!
So maybe it was slightly irresponsible of us, but it was much needed chill time.
So we say: Worth It.
What's your favorite way to relax?
xoxo