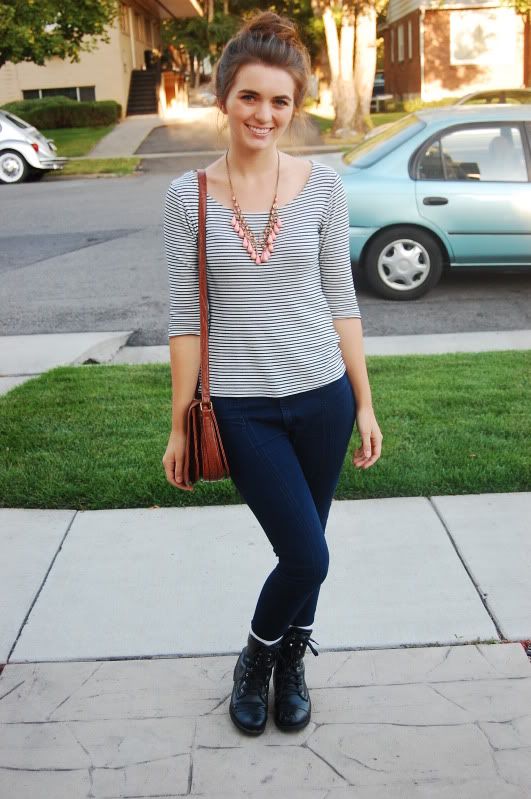 top: f21, pants: banana republic, shoes: ross, bag: tj maxx, necklace: nordstrom rack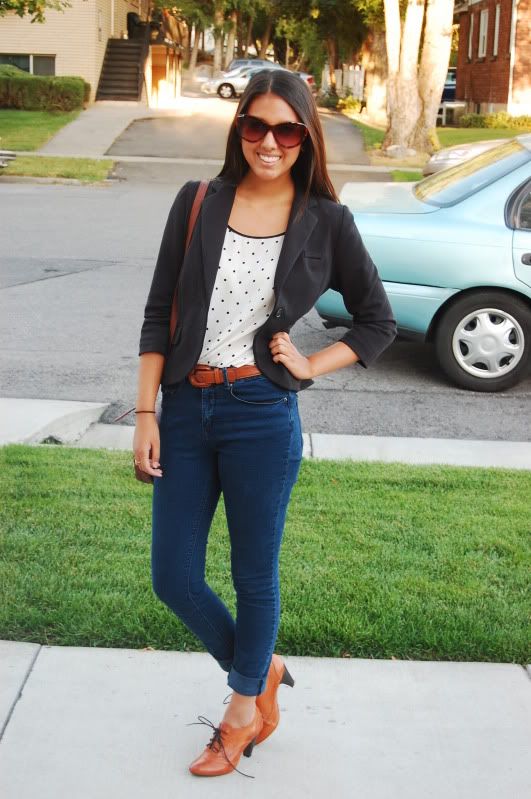 top/pants/shoes: f21, blazer: oxford & regent, sunnies: uo
While crusin' in the SLC today, we looked over to see a cute boy on a bike.
So we did what anyone would do; we tried to take a picture.... naturally.
(Okay to be fair, we were joking about how creepy it would be to look over and see someone taking a picture of you... So we tested it out. That's normal, right?)
Well, as Lauren has the camera positioned
and cute boy in focus, he suddenly looks over. And the following chaos ensues:
Camera goes flying.
Our heads duck down under dashboard faster than you can say, "Hey, are those girls taking a picture of me?".
(Keep in mind, Madison is still driving)
A little bit of dignity is lost.
And questions about why we're single are answered.
Goodbye bike boy. It was good while it lasted. Sorry we're so creepy.
And that was that.
xoxo